One in every three travelers who make online hotel bookings uses the smartphone, the second highest ratio behind laptops in terms of devices used for online bookings, according to a recent report from marketing company Criteo.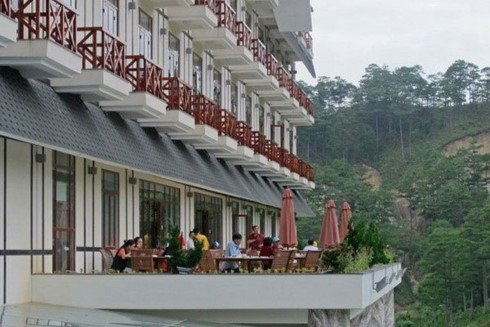 The report shows customers normally use a combination of online travel agent, website and mobile app from service providers, and price comparison websites for their travel plans.
The most preferred device for browsing is laptop, accounting for 45%. Smartphones and desktops are in second and third places, with 30% and 19% respectively.
In terms of room bookings, 34% of people use their smartphones while 41% of them use their laptops. Smartphone users say smartphone hotel bookings are more convenient, especially when they are on the move.
Tourism revenue for transactions via smartphone in 2016 accounted for 7% of total revenue of US$27 million. However, the figure is expected to rise dramatically in the time to come.
Therefore, online travel agents should focus on mobile friendly and safe websites.
In a related development, a report by Grant Thornton Vietnam shows travel bookings on websites like booking.com, vntrip.vn and agoda.com in 2017 have reached 20.7% among all booking channels.
Because many hotels are now more active in wooing travelers, the online booking rate has also increased. Up to 67.3% of four and five-star hotels in Vietnam are willing to apply high-tech for better services and competition.
Source SGT